Remote and On-site Support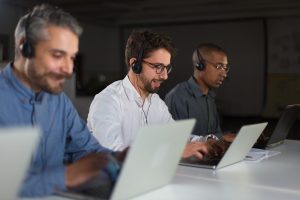 No matter the size of the problem, our professionals are here to help. To ensure smooth operation our team is on stand by as an extension of your IT team to assist with any issues that may occur. We offer remote and on-site support to ensure all issues can be resolved within a timely manner. With the remote managing service, we are able to log in from anywhere with your permission. We also offer On-Site visits as some issues may require a higher level of attention or repair.
Contact us today to get more information on how our professionals can help provide your business with the proper tools, equipment and services you may need to protect you virtually and physically.