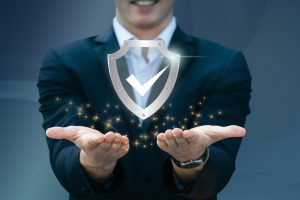 Is your business prepared for a cyber attack? Everyday companies are hit around the world with some form of cyber attack. In fact, in 2021 alone 64% of companies world wide were hit with a cyber attack and 30,000 websites daily are hit. It is unfortunately a lot more common then some may want to admit and every business is at risk.
At The Tech Zone we offer multiple different strategies and packages in helping you defend your business against these attacks. Not only do we provide the proper software to help protect your devices, we also offer training that will teach your employees about cyber security and how to identify potential threats before they become a problem.
Contact us today to get more information on how our professionals can help provide your business with the proper tools and equipment you may need to protect you virtually and physically.
Some threats may include: Malware infestation, Phishing scams, Distributed Denial of Service, and insider threats
Ways to help protect yourself: Strong passwords and multi-factor authentication, Keeping software up to date, Implementing firewalls and antivirus software, Train employees on potential threats
Whether it's Physical Security, Cyber Security or Access Security, we have the right solution for you. Our best of breed solutions will address any layer of security you require. From Door Access to Multi Factor Network Authentication, we have you covered.