Environmental Consultation & Assessments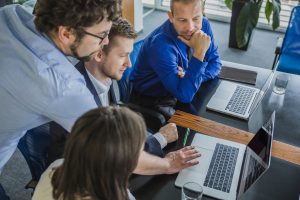 Our IT professionals will personally examine your IT environment and discuss ways to improve infrastructure while keeping your business requirements and goals in mind.
How does it work? Whether you want to set-up a basic IT system or upgrade your current infrastructure to a more complex set-up, our team can help. We can schedule a time to sit down with you and design a plan catered to your business needs and goals; this can be done remotely over the phone or in a face-to-face meeting with our professionals.