Business Continuity Disaster Recovery Planning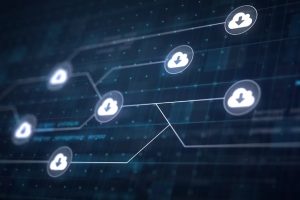 Business Continuity is a vital box to check when ensuring your business is prepared for the worst case scenario, whether it is physical damage to equipment or a malicious cyber attack.
Back-Up: Data backup is the process of replicating files to be stored at a designated location. It is extremely important to have a backup in case of any malicious attacks or file corruption. Many businesses may not see the need of a data backup but it a crucial step in ensuring your business is fully protected from any sort of disaster.
Disaster Recovery: The risk of being hit with a detrimental data loss is increasing almost daily. Cyber attacks are now common. Disaster Recovery can ensure that your business stays prepared for unknown threats. Recovery can take many weeks, but if the proper protocol is in place, it can take as little of a few hours or even minutes in the best-case scenarios.
Take the right steps today and find out how BCDR and Back Up planning can save you in the future, and ensure that your business can stay operational after a major outage or network intrusion.
Contact us today to get more information on how our professionals can help provide your business with the proper tools and equipment you may need to protect you virtually and physically.