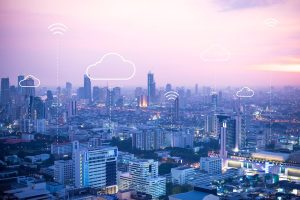 Are you using the cloud to store information? Do you use cloud to share information within your business? Do you know what the cloud is? If you said no to any of these questions maybe now is the time for a change. There are many different versions of the cloud;
The Public Cloud is like renting a house, you don't own it but you can use it to store data or access someone else's computer infrastructures from anywhere; where as with the Private Cloud, it is your own to control and access. There are also the Hybrid Cloud and Multiclouds. Hybrid is a mix of Public and Private Cloud and with Multiclouds, you can have multiple Public Clouds from different service providers set up together to store and access data.
Advantages to using Cloud Service:
Scalability: Easily scaled up or down to fit needs of your business. Users can easily add or remove resources needed without the worry of damaging infrastructure.
Accessibility: The most useful component to cloud services is the ability for employees to access or upload data from any location.
Cost Savings: Often, Cloud Services can be more cost-effective than maintaining hardware and software yourself because providers can leverage economies of scale and offer services at a lower rate than your business can achieve on its own.
Reliability: In case of hardware or software issue, Cloud Services providers can ensure solutions are implemented in a timely and orderly fashion without the need of on-site IT support.
Security: Cloud Service providers often ensure solutions are in place to help protect user data which can be more effective than your business may be able to achieve on its own.
Contact us today to get more information on how our professionals can help provide your business with the proper tools and equipment you may need to protect you virtually and physically.